Workforce
Texas has the perfect combination of highly skilled, diverse talent and world-class schools that continue to meet the needs of businesses across all industries. The Lone Star State is home to more than 14 million industrious Texans, which are among the youngest in the nation.
Texas also continues to be the fastest growing state in the country, adding nearly 4 million new Texans over the past decade and attracting the best and brightest talent. Our greatest natural resource is the people of the Lone Star State, and they are the number one reason businesses locate here. Texas is also the "stickiest" state, with more than 80% of Texans born here choosing to remain here.
To help educate those Texans, we have 37 public four-year universities, seven state university systems and 50 community college districts. The state is also home to six of the nation's top 100 universities, according to U.S. News & World Report, and 11 Tier One research universities, which help develop a strong talent pipeline.
The Lone Star State continuously invests in its workforce through programs such as the Skills Development Fund, the Texas Talent Connection Grant and the Governor's University Research Initiative (GURI). GURI helps recruit nationally recognized researchers from around the world to the state of Texas, bolstering our state's higher education institutions as we foster the workforce of the future.
Texas Economic Development Guide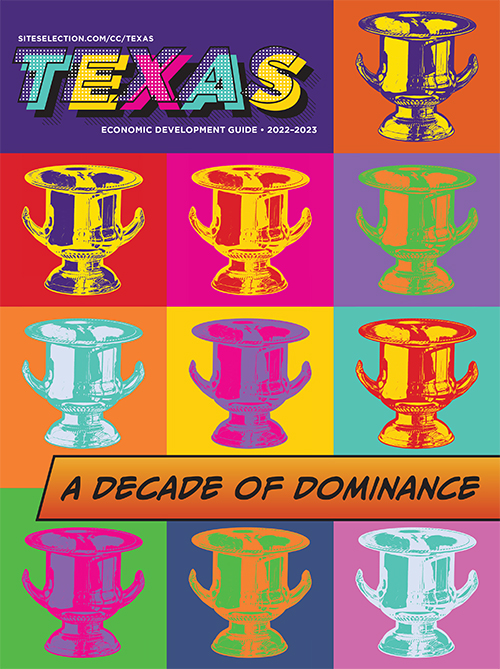 Texas is drawing companies from across the U.S. with its famously pro-business climate, robust infrastructure and world-class workforce. Learn more about Texas' talented workforce, on a state and local level, in the Texas Economic Development Guide.