Quality of Life
A key advantage that attracts both companies and people to the Lone Star State is our exceptional quality of life, coupled with our comparatively lower cost of living. In fact, Texas is the most popular destination for those relocating from other states, ranking as the number one growth state in America, according U-Haul in-migration data trends.
Across this vast state, residents can find dynamic cultural and recreational opportunities scattered among breathtaking natural landscapes. Our state offers the best of city and country lifestyles with each place presenting a unique Texas experience. Home to hundreds of barbecue restaurants, wineries, live music venues and museums, Texas is full of memorable activities.
The Lone Star State has 95 state parks, 191,000 miles of rivers and streams, more than 360 miles of coastline and more than 70 working ranches. Not to mention, many renowned sporting events, with top college and professional teams including the Dallas Cowboys, Houston Astros, Texas Rangers, San Antonio Spurs, Dallas Mavericks and others. Travel Texas offers an extensive listing of the diverse experiences found across the great state of Texas.
Texas Economic Development Guide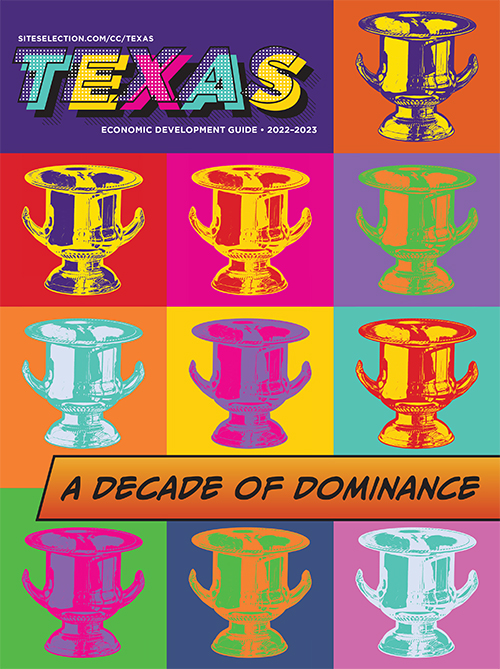 Texas is drawing companies from across the U.S. with its famously pro-business climate, robust infrastructure and world-class workforce. Learn more about the quality of life in Texas, on a state and local level, in the Texas Economic Development Guide.