Why Texas?
Texas is where liberty lives.
That's why the Lone Star State leads the nation in job creation over the last 10 years and in population growth over the last 14.
As the 9th largest economy among the nations of the world and home to 50 Fortune 500 headquarters, Texas offers a business-friendly climate—with no corporate income tax and no personal income tax—along with a highly skilled workforce, easy access to global markets, robust infrastructure and predictable regulations.
That's why Texas continually ranks as the best state for business. CEOs who relocate to Texas cite the differences as "night & day" when it comes to the improved quality of life and good schools, along with the job-ready workforce.
Lower energy costs, together with lower land costs and fewer land-use restrictions, also mean lower operating costs for businesses and a lower cost-of-living for their employees.
Those are some of the advantages that helped Texas win the 2020 Governor's Cup for the most new and expanded corporate facility projects in the nation—for a record-breaking ninth year in a row.
"Made in Texas" is a powerful label. And by unleashing the power of entrepreneurs and innovators, and securing the freedom to aspire, Texas will long remain the best state for businesses large and small.
Texas Economic Development Guide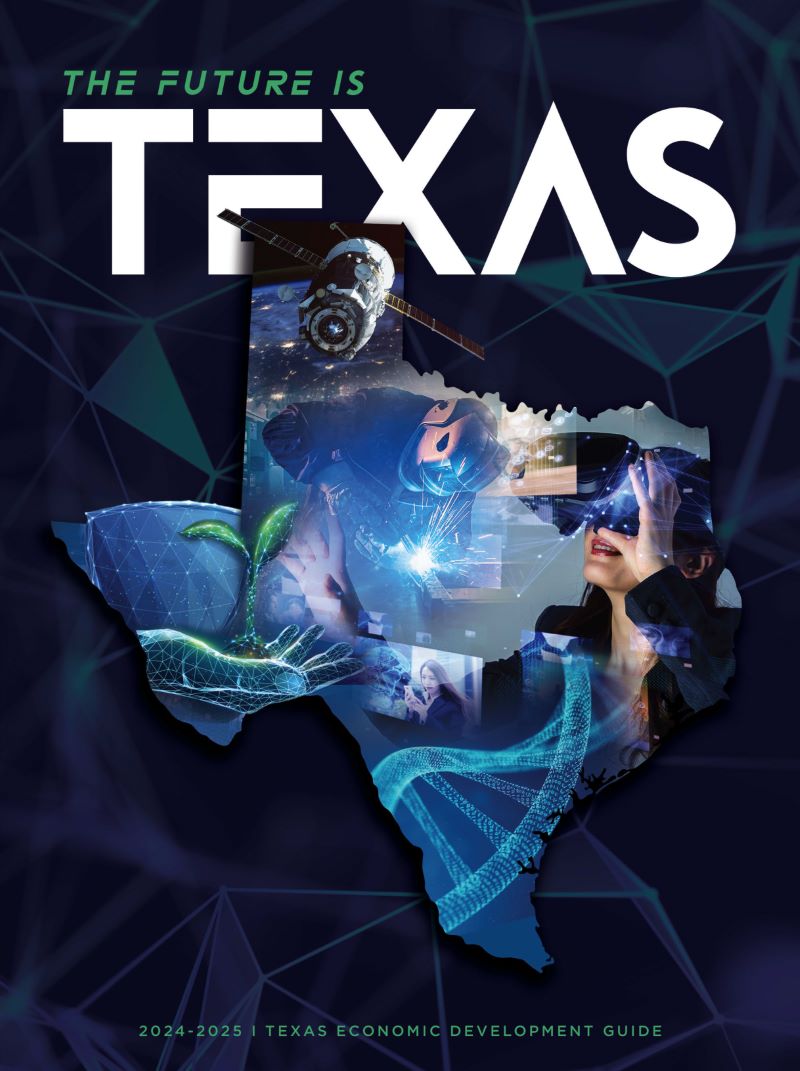 No other state has performed at the economic level Texas has over the last decade. The next 10 years are poised to follow suit.
Learn more about the Texas economy, on a state and local level, in the Texas Economic Development Guide.
Offering companies of all sizes and across all industries one of the best business climates in the nation, with a fair, transparent tax and regulatory structure designed for businesses to succeed.
Texas takes the initiative to invest in its future by offering competitive incentives to companies who are creating jobs and driving innovation.
Small Business is BIG business in Texas.