Infrastructure
Texas' central location and state-of-the-art transportation network provides timely access to domestic and global markets via air, land, and sea.
In 2021, Site Selection Magazine named Texas the top state on its Global Groundwork Index. This index ranks states based on investment trends in infrastructure projects and corporate end-user facility projects, such as roads, bridges, airports, tunnels, pipelines, utilities, railroads and other major infrastructure projects.
Air
There are more than 380 airports throughout Texas, including 6 heliports, 26 commercial airports and two intermodal facilities. Fort Worth's Alliance Airport and San Antonio's Port San Antonio integrate high-capacity industrial airports, Class I rail terminals and direct interstate highway access.
Land
Texas has more miles of public roads and freight rail than any other state. In the first legislative session of his administration, Governor Abbott made transportation funding a major priority. The state began dedicating a portion of state sales tax to improving transportation, allowing funding to increase by as much as $4.5 billion per year without raising taxes, fees, tolls or debt.
Sea
With 19 seaports, including 11 deepwater ports, Texas is built for global trade. The largest Gulf Coast container port, the Port of Houston, has led the nation in waterborne foreign trade, allowing the Lone Star State to continue leading the nation in exports for 19 years.
Infrastructure Reports & Publications
Texas Economic Development Guide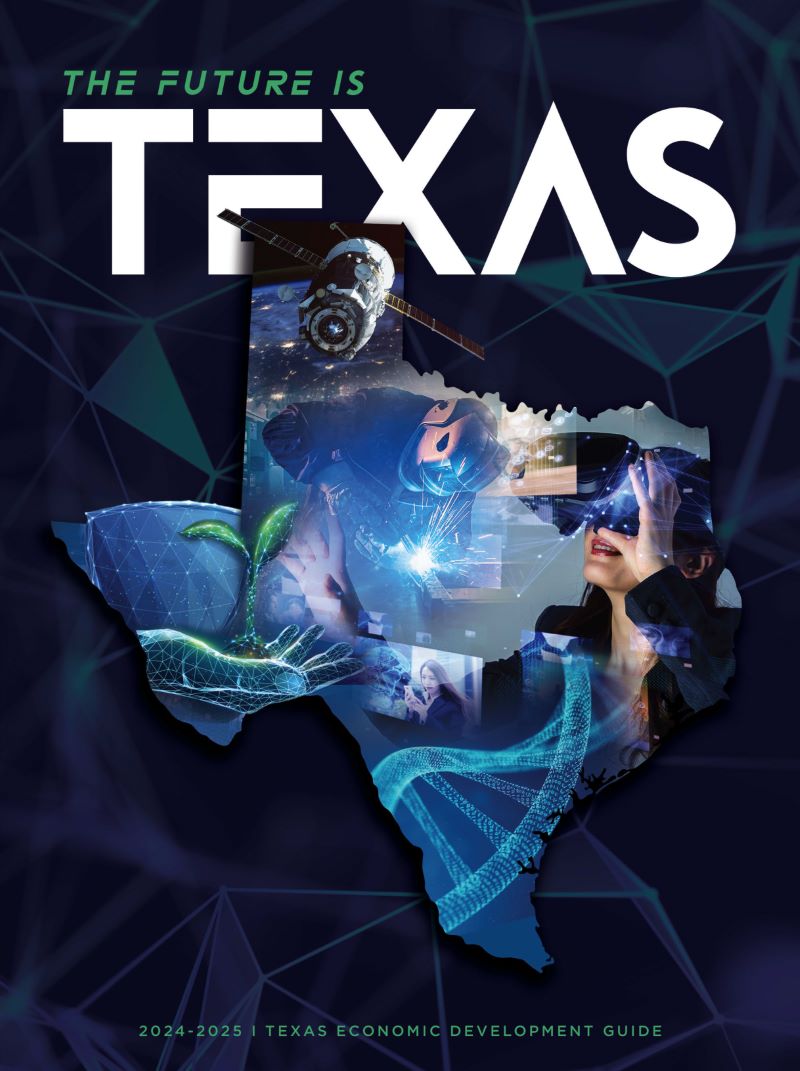 No other state has performed at the economic level Texas has over the last decade. The next 10 years are poised to follow suit.
Learn more about Texas' state-of-the-art infrastructure in the Texas Economic Development Guide.