Business Climate
Texas offers companies of all sizes and across all industries one of the best business climates in the nation, with a fair, transparent tax and regulatory structure designed for businesses to succeed.
With no corporate or personal income tax at the state level, companies operating in Texas enjoy one of the lowest overall tax burdens in the country. Texas is committed to maintaining its position as the best state for business, and passed legislation providing over $4 billion in tax relief for businesses. Not to mention, Texas is home to one of the largest, most competitive deal-closing funds in the nation, the Texas Enterprise Fund.
Powered by 49 Fortune 500 companies, thousands of international and small businesses, and a diverse, skilled workforce of nearly 14 million, the Texas economy is the 9th largest when compared to the nations of the world.
Texas prides itself on being a right-to-work state, and will continue to make strategic investments to ensure it maintains our competitive advantage, allowing businesses to prosper and grow.
Texas Economic Development Guide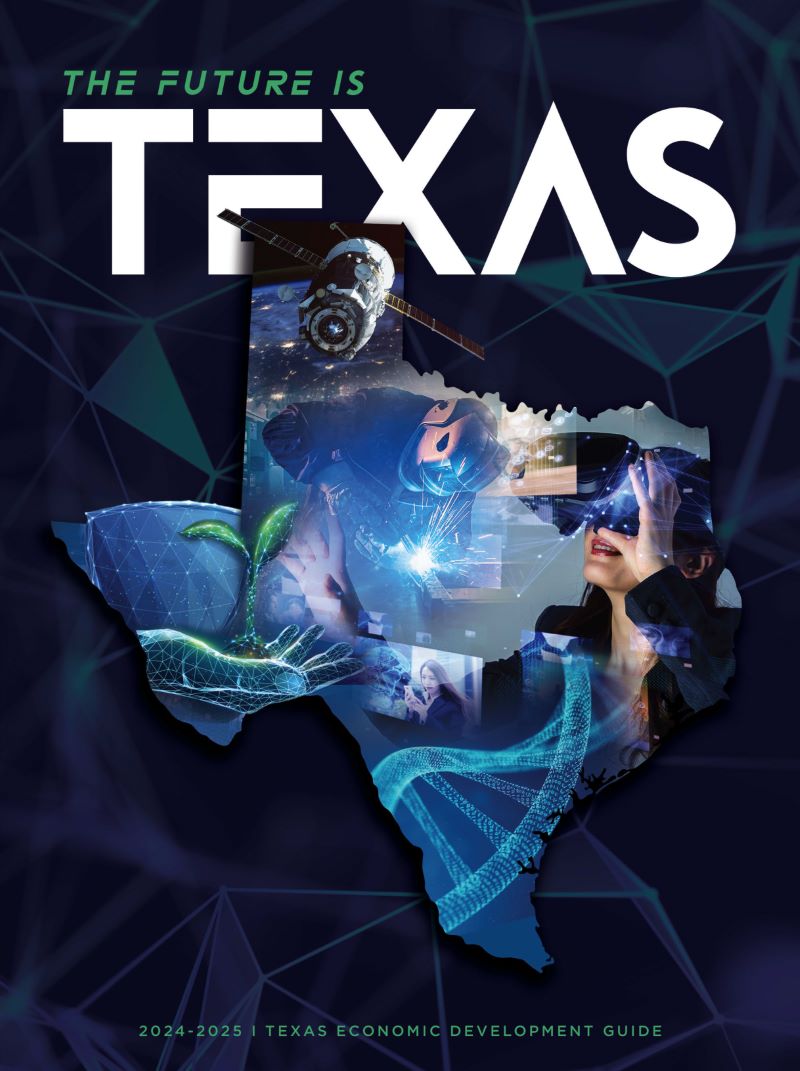 No other state has performed at the economic level Texas has over the last decade. The next 10 years are poised to follow suit.
Learn more about the business climate in Texas, on a state and local level, in the Texas Economic Development Guide.